Our Staff
Staff Photos and Bios
Senior Minister
Scott Cox began his tenure as Senior Minister at Speedway Christian Church (Disciples of Christ) on February 4, 2013. He came to Speedway after a seventeen year ministry at First Christian Church (Disciples of Christ), Georgetown, KY. Scott received his M.Div. degree from Southern Seminary in Louisville, KY and his D.Min. degree from Lexington Theological Seminary in Lexington, KY. Scott has two adult daughters. In his spare time, he likes to read, attend musical theater productions, listen to music, and watch sports of all sorts.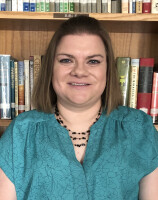 Katie Griffin began her ministry at Speedway Christian Church on October 24, 2019. She previously served a church in Richmond, Kentucky for three years. She graduated from Christian Theological Seminary in May 2016 and was ordained by the Indiana region that June. In her spare time, she enjoys spending time with family and friends, reading, watching TV, hiking, and exploring Indianapolis.
Evan Cogswell is Interim Director of Music.
He is a second year doctoral student at the Jacobs School of Music at Indiana University. Prior to attending IU, Evan received his Master's of Music in organ from the Yale School of Music and Institute of Sacred Music. Evan served for eleven years as the assistant organist at St. Augustine's and St. Paul's Roman Catholic Churches in Glastonbury, CT.
Wilma Heller is the Business Manager for Speedway Christian Church.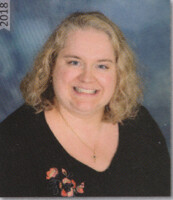 Holly Polites is Church Secretary for Speedway Christian Church. She also teaches in the two-year-old classroom of Opportunity Day preschool. Holly especially enjoys crocheting, running her own home business, reading, sewing, playing Legos with her two sons, Todd and Benjamin, and watching movies with her husband, Mike, while cuddling with her dog, Indy, and two cats, Georgia and Peaches. God is good!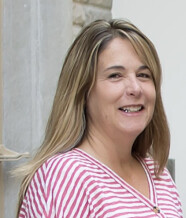 Caroline is Director of Opportunity Day.

Caroline taught at Opportunity Day for 9 years prior to taking a job within the Speedway School System. After two years away from Opportunity Day, she is very happy to be back! Caroline is a member of Speedway Christian Church. She is married to Steve and they have two children, Danny, a Senior at Speedway High School and Abby, an 8th grader at Speedway Junior High School. Caroline's hobbies include scrapbooking and cooking and spending time with her family.