Our Staff
Staff Photos and Bios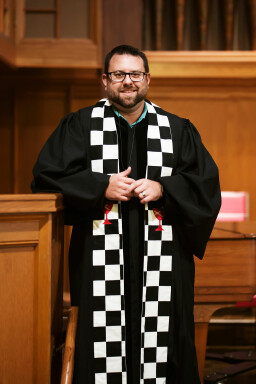 Rev. Kyle Hunter, Senior Minister

Rev. Kyle is a graduate of Indiana University Purdue University Indianapolis and a graduate of Christian Theological Seminary, also in Indianapolis. Rev. Kyle began ministering in Indiana in July of 2013 and was ordained in July of 2016, serving in Yorktown and Evansville before being called to Speedway. Rev. Kyle lives in Whitestown with the love of his life, Krista, and their three children, Aubrey, Cody, and Lucile. Away from the church, Rev. Kyle enjoys Reds and Indianapolis Indians baseball, Purdue and Pacers basketball, Colts football, spending time with family, and being outdoors. He also happens to be a lifelong fan of the greatest spectacle in racing, the Indianapolis 500.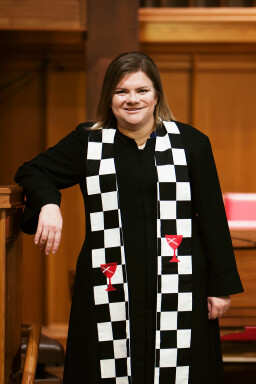 Katie Griffin, Associate Minister
Rev. Katie began her ministry at Speedway Christian Church in October 2019. She previously served a church in Richmond, Kentucky for three years. She graduate from Christian Theological Seminary in May 2016 and was ordained by the Indiana region that June. In her spare time, she enjoys spending time with family and friends, reading, watching TV, hiking, and exploring Indianapolis.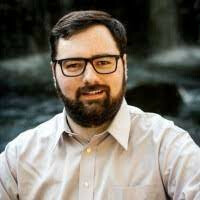 Travis Whaley, Organist and Director of Music
Travis is a PhD candidate in musicology at the Jacobs School of Music. He holds Master's degrees in organ performance and musicology from Jacobs and Bachelor's degrees in piano performance, composition, and German from Virginia Tech. He grew up near Raleigh, North Carolina and has served at churches in North Carolina, Virginia, and Indiana. Travis and his husband, Payton, live in Bloomington, where you can usually find them at the local comic book shop. Travis is a fan of NASCAR, Star Wars, and country music – in no particular order.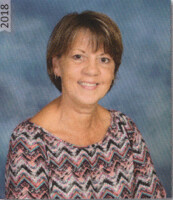 Wilma Heller, Business Manager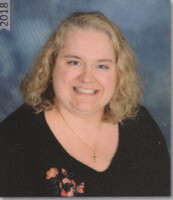 Holly Polites, Secretary
Holly Polites has been the church's secretary since 2018. She also teaches in the two-year-old classroom of Opportunity Day preschool. Holly especially enjoys crocheting, reading, sewing, puzzles, playing Legos with her two sons, Todd and Benjamin, and watching movies with her husband, Mike, while cuddling with her dogs, Odie and Rubiks, and her cats, Georgia and Peaches. God is good!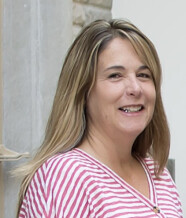 Caroline Cork, Director of Opportunity Day

Caroline taught at Opportunity Day for 9 years prior to taking a job within the Speedway School system. After two years away from Opportunity Day, she returned to the Opportunity Day program to direct it. Caroline and her husband, Steve, are members of Speedway Christian Church. They have two children, Danny, a student at Ball State University, and Abby, a high school student. Caroline's hobbies include scrapbooking, cooking, artistic cookie-making, and spending time with her family.