Please join us on Thursdays at 6:30pm
or Sundays at 8:15am or 10:15am.

SUNDAY, NOVEMBER 28, 2021

The First Sunday of Advent
Rev. Kyle Hunter
Sermon: Homesick
Scripture: Luke 21:25-36


As we begin Advent with the "Little Apocalypse" in Luke 21, we remember how far from home we are. The world is not as it should be. Many have lost their physical homes, many feel alone, and many are isolated. Many of us feel as if we are wandering with no clear way forward. This first week speaks to our deep longing for our home to be made whole, made right, and made well. With deep longing, we watch for God. Thankfully, God enters a homesick world.
Access a live stream of the 10:15 am service on Sunday by clicking HERE.
The first video listed will be the live stream
and will have a red box beside it that states "Live Now".




Click HERE to access this week's

----------------------------------------
ADVENT EVENTS
"Close to Home"

November 28 First Sunday of Advent
"Homesick"
The Service of the Hanging of the Greens (during worship services)
Advent materials available
December 5 Second Sunday of Advent
"Laying the Foundation"
December 12 Third Sunday of Advent
"A Home for All"
10:15am: Christmas Children's Choir (during worship)
3:30: Director of Music's Christmas Recital
Immediately following: Chili Cook-off
December 19 Fourth Sunday of Advent
"Seeking Sanctuary"
Tuesday, December 21 The Longest Night
Blue Christmas Service 7:00pm
Friday, December 24 Christmas Eve
"Invited Home"
4:30pm: Christmas Eve service (all ages, but particularly for families with children)
8:00pm: Christmas Eve service
Sunday, December 26
"Chosen Home"
9:00am: Worship
----------------------------------------
NEIGHBORS HELPING NEIGHBORS

There are currently 6,600 Afghan refugees being temporarily housed at Camp Atterbury. The need for clothing, shoes, and children and baby items is great.
You or your congregation can help provide for the immediate needs of the Afghan refugees at Camp Atterbury by donating to Team Rubicon, our partners in serving this community.

Please refer to this current list of culturally-appropriate needs.

You may shop online and have your purchases shipped directly
to the camp from the following three registries:


If you do not wish to shop from the online registries, here are other donation options:


There are nine National Guard armory locations around the state where donations can be dropped. You can find the list of locations and hours in Thursday's email of The Weekly Update as well as on SCC's homepage at org.
Make arrangements with Mark Parkinson (765-744-9772) to drop your donations at Union Christian Church in Franklin or with Kyrmen Rea (317-408-9782) to drop your donations at Trafalgar Christian Church or her home in Greenwood.
If you have a very large donation (more than a pick-up truck load), contact Kyrmen Rea (317-408-9782) about how you can transport your donations directly to Atterbury.
----------------------------------------
LUNCH AND LEARN
This group normally meets every Monday at noon in the Bethany Room of the church. You can also join by Zoom.
Please contact the church office for the Zoom link information.


----------------------------------------



-----------------------------------------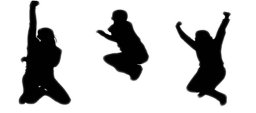 ----------------------------------------
Speedway Christian Church Mission Statement
Believing that Jesus is the Christ, Speedway Christian Church's mission is to celebrate that God has given us unique gifts to serve our congregation, our community and the world.
-----------------------------------------