ADVENT SEASON SPECIAL SERVICES
Blue Christmas

: Thursday, December 22; 6 p.m.
Christmas Eve

: Saturday, December 24; 4:30 (family-friendly) & 8 p.m. (traditional)
Christmas Day

: Sunday, December 25; 10:15 a.m.
New Year's Day

: Sunday, January 1, 2023; 9:15 a.m.

Please join us weekly on Thursdays at 6:30 p.m.
or Sundays at 8:15 a.m. or 10:15 a.m.




SUNDAY, DECEMBER 4, 2022
Second Sunday of Advent

Sermon: Sacred People
Scripture: Romans 15:4-13, Matthew 3:1-12
Rev. Katie Griffin
Bulletin: Click HERE


When we look through the lens of the sacred, we prepare our senses to recognize the holy in all people– to come to know them in a "steadfast and encouraging" way. Our world is crying out for harmony, and being able to see the Christ reflected in each other makes a path for this to be accomplished. We are inspired this week to see our own walk upon this earth as part of the call to be sacred people who usher in the presence of love.
Access a live stream of the 10:15 am service on Sunday by clicking HERE.
The first video listed will be the live stream
and will have a red box beside it that states "Live Now".

-------------------------------------


LUNCH AND LEARN
This group normally meets every Monday at noon in the Bethany Room of the church. You can also join by Zoom.
Please contact the church office for the Zoom link information.




-----------------------------------------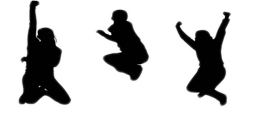 ----------------------------------------


Speedway Christian Church Mission Statement
Believing that Jesus is the Christ, Speedway Christian Church's mission is to celebrate that God has given us unique gifts to serve our congregation, our community and the world.
-----------------------------------------