WORSHIP SERVICES
Access the live stream of the 10:15 am service on Sunday by clicking here.
The first video listed will be the live stream
and will have a red box beside it that states "Live Now".



Sunday, December 6, 2020


Rev. Ron Degges
Sermon: Babies of the Bible, Part 2
Scripture: Genesis 37:3



Click HERE to access this week's


Click HERE to access this week's WORSHIP AND WONDER video.

-----------------------------------------



CONGREGATIONAL SURVEY

Dear Friends and Fellow Members of Speedway Christian Church,


The Senior Minister Search Committee is frequently asked how we are progressing with the search. We are currently in the part of the search we might call "research." We are devising various ways to define who we are as a church, and what we want and need in a permanent senior minister. It is important that we include all of you in this search. We want to know what YOU think about our church as it is today, what you love about it, what you see its future to be, and what qualities you think we need to look for in our new leader.


Having said that, we are taking this opportunity to circulate to all church members this short survey. To complete the survey, please click on the link below and follow the instructions as you proceed through the screens. The committee needs the survey completed and submitted by December 13 so that we can use the information to guide us as we move forward with the search.



Thank you so much for your help with completing this short survey. Your input is very valuable to the success of the search for a new permanent senior minister!


Sincerely, Roy and Becky Shoemaker, Search Committee Chairs


----------------------------------------

LUNCH AND LEARN
This group normally meets every Monday at noon by Zoom.
Please see The Weekly Update email for the Zoom link and Meeting ID.


----------------------------------------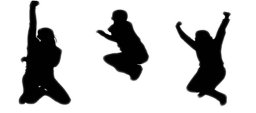 ----------------------------------------



-----------------------------------------
Speedway Christian Church Mission
Believing that Jesus is the Christ, Speedway Christian Church's mission is to celebrate that God has given us unique gifts to serve our congregation, our community and the world.
-----------------------------------------