Worship Services
Access the live stream of the 10:15 am service on Sunday by clicking here.
The first video listed will be the live stream
and will have a red box beside it that states "Live Now".



Sunday, October 4, 2020


Rev. Ronald Degges
Sermon: People of the Chalice
Scripture: Exodus 20:1-4, 7-9, 12-20



Click here to access this week's


-----------------------------------------
The Search Committee of Speedway Christian Church (Disciples of Christ) feels blessed to be able to share with you that they have found an interim minister to serve us as we go through the longer process of finding a permanent minister. He will begin work October 1, and will be in worship with us on Sunday, October 4.
He is Reverend Ronald J. Degges, who has spent his whole career serving in the Ministry of The Disciples of Christ. He has served churches in Maryland, Iowa, Delaware, Virginia, and California, More recently, Ron has seen and experienced the Disciples from coast to coast through his 19 years of work with the Disciples' Division of Homeland Ministries at our denominational headquarters here in Indianapolis.
The search committee was impressed with his commitment to, and enthusiasm for, serving our church in a time of transition, as well as a time of challenges brought by the pandemic. He emphasized that, in his work with both churches and interfaith groups, he works to help groups form a plan, articulate their visions, and to help individuals feel comfortable in stepping forward to participate and to take on leadership roles. He also shared goals of emphasizing efforts to communicate with the congregation and to help members feel included and valued during this difficult time.
Rev. Degges is a graduate of Carson-Newman College in Jefferson City, Tennessee and Yale University Divinity School in New Haven, Connecticut. His most recent publication is Fifty-four Years, Four Months, Seventeen Days: Relationships That Enhance Our Living.
He lives in Indianapolis, Indiana with his wife of almost thirty-four years, Deniese Ruth Degges, and is father of five children.
-----------------------------------------
Lunch and Learn


This group normally meets every Monday at noon by Zoom. Email to be included on the Lunch and Learn invitation list.
----------------------------------------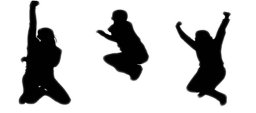 ----------------------------------------



-----------------------------------------
Speedway Christian Church Mission
Believing that Jesus is the Christ, Speedway Christian Church's mission is to celebrate that God has given us unique gifts to serve our congregation, our community and the world.
-----------------------------------------